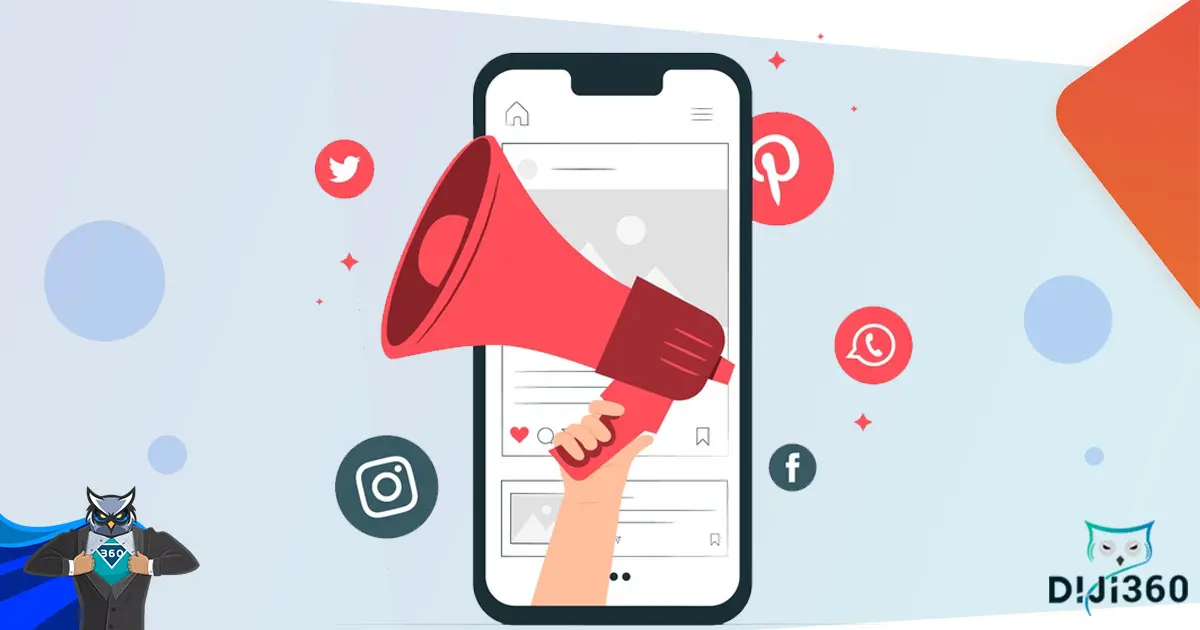 Social media marketing requires both strategy and creativity. Especially business owners should use it.
Although it may seem overwhelming, its importance cannot be underestimated. It is so important that 97% of marketers use social media. Plus, the benefits go far beyond boosting sales.
However, not all businesses are aware of the benefits of social media marketing. In fact, 50% of small businesses do not use social media to promote their business.
Loyal Customers Are Also Your Social Media Followers
Clearly, there is a disconnect between those who see the benefits of social media and those who struggle to get started.
If the latter sounds like you, read on. You are about to learn how social media marketing can help you build your business. Some of the benefits you will learn are:
Using Social media and linking to your website to increase your traffic
Increasing your brand awareness
Promote your products and services

Using Social Media to Increase Your Brand Awareness
Build Brand Awareness
Social media has an advantage over traditional media because it can get your brand in front of people much faster and easier. It also allows your target audience to look at your brand even if they don't think about your brand or product.
Tip: Pay attention to your profile and cover photos. A great way to build brand awareness.
Build a Conversation Around Your Brand
A strong social media marketing strategy will generate conversations about your brand, products, and partners.
In doing so, you can get a great deal of feedback on your products. They can also interact with people by talking.
Tip: Engage with your target audience when they comment on your social media posts. Make them feel that there is a person behind the brand.

Learn How to Connect with Your Audience Through Social Listening
Social listening is the act of watching social conversations on certain topics. It helps you understand what's important to your audience and identify trends your audience is following.
Tip: Make it a part of your daily routine to do some social listening and see what people are saying in your industry.

Tell Your Brand's Story
Using social media is a great way to share your brand's mission and share stories. Effective stories can have a huge impact on your brand's image. They can be simple or comprehensive, depending on what you think will be most effective.

Tip: Share the stories of people using your product or service. If they give you great feedback, share it! It will spread the message that your product is effective enough for someone to give you positive feedback.
Gather Data from Audience Studies to Improve
Audience research is similar to social listening. It searches for keywords your audience will use, but focuses more on your specific product. You can use social media to collect this information.
Tip: Both Facebook and Twitter allow you to view the reach and insights of all your posts.
Deliver Exceptional Customer Service That Makes Your Followers Happy
Customers now expect companies to handle their requests through social media.
A strong investment in customer service can build meaningful relationships between your company and your customers. Social media provides instant engagement and customer feedback. Businesses can also respond instantly to their customers.
Tip: Assuming you have separate teams for social media and customer service, it is important to maintain a strong line of communication between the two. That way, your teams don't get mixed up when providing customer service via social media.
Build Customer Loyalty
Customers follow and interact with brands they enjoy. This is an obvious direct relationship: If customers follow you, they are more likely to choose you over your competitors. Moreover, they increase your traffic if they are loyal customers.
Tip: Make sure you keep your loyal audience engaged and happy.