SEO & Performance Marketing
s
Sabiha Hanım Student Dormitories is a family company established in 2006. Istanbul offers dormitory accommodation to students with its 13 branches. Sabiha Hanım has received tremendous feedback on our SEO work with student dormitories. We also managed the Google and Facebook ads. We have increased ad quality scores by minimizing PPC costs.
Briefly What Has Been Done:
Basic SEO Settings
H1, H2, H3 settings were made on all pages.
The title and description fields have been optimized on all pages.
Dormitory locations provided with Google Maps API
Special SEO compatible content has been prepared for all dormitory pages.
SEO compatible content has been prepared for all category pages.
Fixed bugs in Search Console
For the privacy of our customers, we cannot share any more information.

Before
After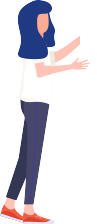 2065
9073
Organic Traffic
3008
6012
Keywords
230
557
Top 10 Positions
Give us a call or drop by anytime, we endeavour to answer all enquiries within 24 hours on business days. We will be happy to answer your questions.
Get in Touch
Ready to Get Started?